Daiwa Prorex spinning rod in the test
The Daiwa Prorex Spin is a spinning rod from Daiwa, which thanks to its not too hard action (almost semi-parabolic) is suitable for wobbler fishing but also for soft fish jigging. The Prorex is one of the very often recommended spinning rods and when looking for a new one for pike from the bank, I took the version with me 2.7 m and 40-90g Throwing weight increased.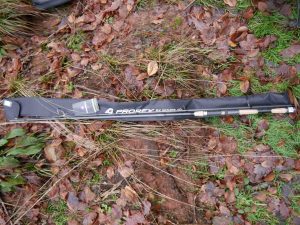 my first impression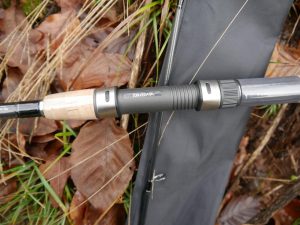 The rod is very light (190g!) And really fast, but not too much with what that too Have fun fishing for wobblers nothing stands in the way. The cork-EVA handle feels good and the rod is overall valuable and properly processed. In any case, I did not notice any processing errors. The connectors are neat and tidy and the lower male part is painted.
My version is not yet the new Prorex XR from 2018, which comes with a pure foam rubber handle and a slightly different design.
View Daiwa Prorex on Amazon >> See Daiwa Prorex on Ebay >>
There is still cork on the handle of mine, which also looks nice to me in terms of design. Currently, the Prorex spin has also become cheaper, although not much has changed in terms of technology compared to the XR blank. The (new) XR version is only 5 grams lighter than the classic Prorex with the same casting weight and length.
Equipment:
HVF carbon fiber blank
X45 carbon fiber construction
V-joint tenon joint
Titanium Oxide Rings
Fuji reel seat
High quality cork handle
Transport case
The rod is available in different casting weights and lengths that range from the light spinning rod with 7-21g casting weight and 2.1 m in length to the model that I now fish. For boat anglers there is also a 2.4 m long version, which is a little heavier with a casting weight of 50-110g.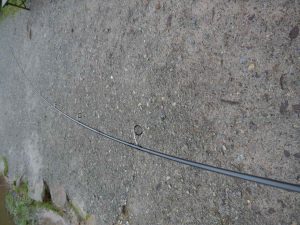 Practical test
I also really liked the rod in practice. Under extreme stress the rod bends up to the handle, but the spine is still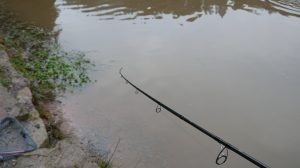 really neat. On the other hand, she parries smaller fish with the tip, which quickly returns to the starting position. Even trout can be fished with my heavy rod without dropping out. The feedback in the blank is also ingenious. Bites or even the smallest pluck can be felt very well, not even a Skeletor can keep up.
Casting my 40-90g WG rod is really good with 20 grams of bait, 45 grams of bait are then really peppered into the horizon. At the top I have not yet fully exhausted the casting weight and will write a little more when the rod has been fishing for soft baits on the Rhine again.
In the meantime I have also drilled one or the other pike with my rod and it has to be said that the previous picture has been confirmed. Bites can be felt very well in the fight, the rod cushions everything and so far the bite to landing ratio was 3: 3.
Although the rod is so light, my 2.7m Prorex was only with one 450g roll plus line well balanced. Therefore, a slightly heavier spinning reel from Penn, for example, is recommended. I also noticed that my Spro Passion 750 (5000 size) just doesn't fit into the reel seat. The roller foot of the Spro is 7 cm to around 6.7 cm in length, a roller just fits into the holder.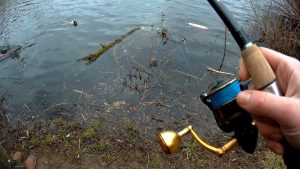 With a Penn Clash 5000 the rod should be relatively perfectly balanced. But mine comes with a small counterweight and a Slammer III 4500 (~ 400g).
Conclusion
Great spinning rod at a fair price. I really enjoyed the rod and it will definitely be with me for a while. Who has a rod for Wobbler and rubber fish in an addiction is spot on here. For once, I have nothing to complain about. I only missed a hook eye, but it can also be retrofitted without any problems.
Daiwa Prorex Spin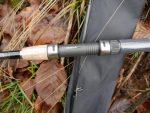 Pros
Very easy
Well processed
Great feedback
Good throwing behavior