There are literally thousands of fishing rod holders on the market for you to choose from. Whether you're searching for wall mount fishing rod holders to keep your equipment stored away safely while you're at home, or fishing rod holders for boats so that you can enjoy your time out on the water without a single worry in mind, you have plenty of choices to sift through. How do you even begin making a decision, and how can you determine which kind of fishing rod holder is right for you?
What to Look for in a Fishing Rod Holder?
Fishing rod holders are great because they help anglers to keep fishing rods where they are supposed to be. Also the design and size of the boat plays a crucial role for the type of holder you will need to have as well as the mounting option to be used. Here are factors to consider:
Saltwater versus fresh water
Rod holders are available in various types including fiberglass, ABS plastic, nylon, zinc, chrome, stainless steel and plated brass.  Fiberglass and nylon don't corrode, but they are very unstable as compared to metals. Chrome-plated glass and stainless steel holders are ideal for fishing in rough water due to their rigidity to withstand rod motion when trolling or running in a seaway. Plastic and fiberglass are great options for anglers with small budget.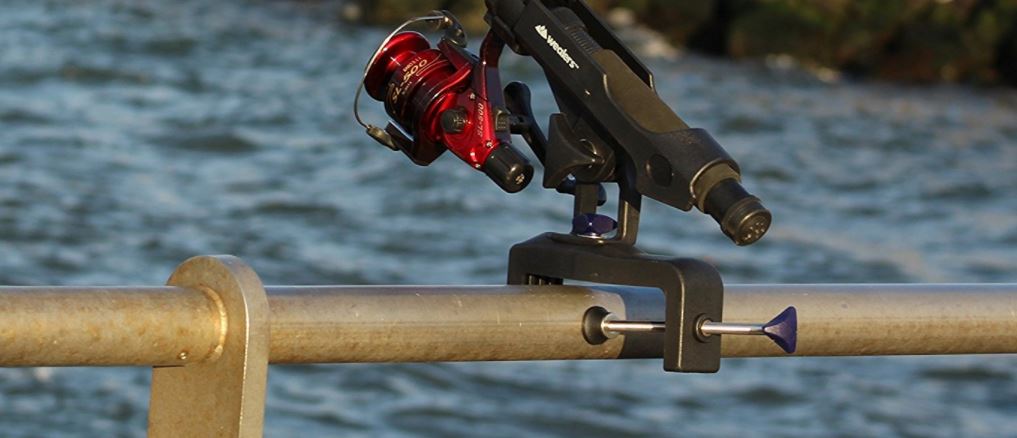 Removable versus fixed
Most heavy fishing rod holders are fixed because you can install them in holes as long as the design of the boat or they are attached to a vertical platform such as cabin sides. If your vessel cannot accommodate fixed roaders, or it is small, the consider removable holders that can fit into small, vertical brackets. With this setup you can install and uninstall faster when it is not in use.
Pivot, flush and swivel
These ones are meant to ensure the rods remain vertical or at an angle of 30 degrees. The holder is placed in existing holes in the gunwale. High end products in stainless steel or chrome have vinyl liners for rod butt protection. If you are looking to catch fish, then you should consider rod holders that feature swivel or pivoting because they let the rod rotate under side pressure, reducing the risk of frayed fishing line. For clamp-on mounts, they are very versatile. So, you need to attach then to a vertical stanchion or frayed fishing, and this makes them ideal for stern push pit.
Fishing Rod Holders Materials
First and foremost, you can narrow down all of your options in a snap by considering the material. Wooden fishing rod holders, for instance, offer a combination of both durability and good looks. They serve their purpose, and they do it with a nice design to encompass it all. But, wooden fishing rod holders are often a bit pricier than their plastic counterparts. They're also heavier, which means you should consider a lighter weight material if you are looking for bank fishing rod holders or any type of holder that will be traveling with you.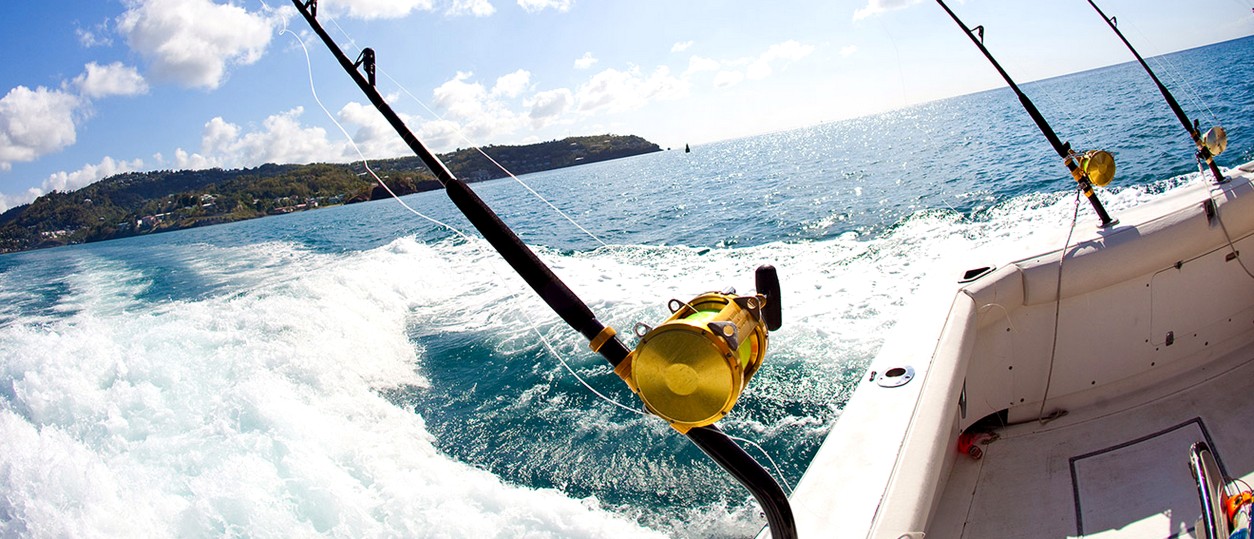 Now, for fishing rod holders for trucks and other instances where you won't be moving the holder once it is mounted, the weight of the material likely won't be a consideration, but you'll still need to keep the following factors in mind when you are looking at the various materials available out there:
Plastic is both lightweight and durable, but it can crack if bumped into or strained too much. Certain plastics can also fade overtime, which is something to consider if you're looking for a SUP surf fishing rod holder or if you plan to mount your fishing rod holder in any place where it will be regularly exposed to the sun. While the fading color won't necessarily affect the product's functionality, it can affect the overall aesthetic and look of your fishing equipment. Whether or not that is important is up to you.
Most higher-end fishing rod holders do feature some sort of fade resistant coating, but you can avoid it all together if you choose wood, metal, or aluminum material. Wood tends to be the most visually appealing material available on the market, but it's not as strong or durable as metal counterparts. It can also fade when exposed to sunlight and, if not properly treated, repeatedly getting it wet (especially with saltwater) can cause the wood to become misshaped or bow. It also tends to be on the heavier end of things, though not as heavy as metal.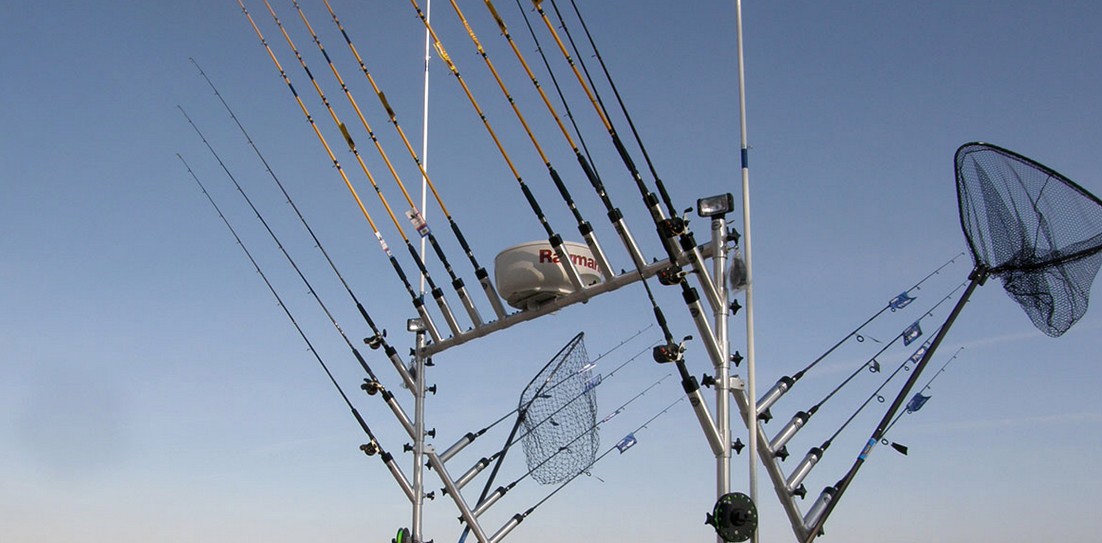 Metal is the strongest and most durable material you can find when it comes to fishing rod holders, but you need to keep rust in mind as pretty much the only negative factor associated with it. Weight is also a consideration though. Metal is typically used for single rod holders, like those that may be permanently mounted on your boat for easy use out on the water. This type often comes in flush mount design that looks very sleek and is less likely to break off or cause problems (you will have to drill out a section of your boat, though, in order for it to sit down into it).
Obviously, the material used is coated and treated in a way that it should be resistant to fading, discoloration, and rust, but some lower-end/"budget friendly" holders begin seeing these issues within a few months or a year due to poor quality manufacturing. That's why it is very essential that you do your research and read reviews.
Types of Fishing Rod Holders
There are multiple types of fishing rod holders out there. You might need one for your boat, your truck, or for your paddleboard. There are also ice fishing rod holders, kayak fishing rod holders, and bank fishing rod holders so that you can enjoy hands-free fishing anywhere. For storage and travel, you'll also be able to find wall mount fishing rod holders (for your home, garage, or storage shed) along with roof rack fishing rod holders. This guide categorizes rod holders in the following categories:
Freshwater rod holder
Rod holders that are made of nylon or fiberglass are great enough when you are fishing in freshwater. They are also ideal for people with small budget because they are affordable. They do not rust or corrode, but are not as strong as metal rod holders.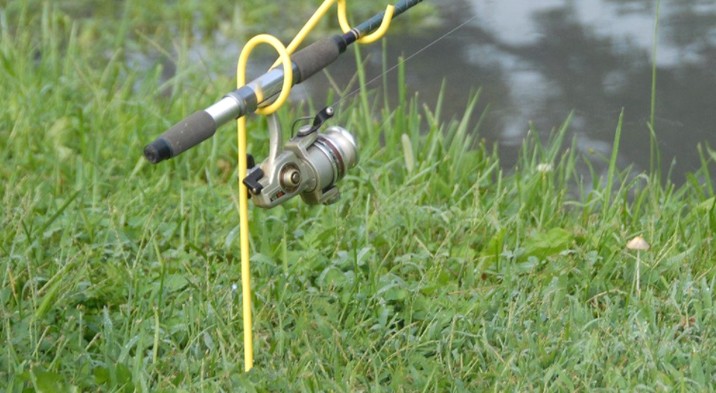 Saltwater fishing rod holders
As for fishing in saltwater, consider stainless steel, brass material or aluminum zinc. Chrome brass and stainless steel are preferable because they don't corrode that easily as opposed to other metallic materials that are used more in rod holders.
Clamp on rod holders
These types of holders are attached to existing holders to ensure the rod is vertical or at 30 degrees' angle. Also, you can drill holes into your kayak or boat to fit the holders in any way you like. If you want to catch big game, consider a pivoting base because it makes it easy for the rod to rotate and move. However, these are ideal for pontoon boats, kayaks or boats.
The best thing about clamp on fishing rod holders is that they are versatile and ideal if you don't know where you should mount your rod holder. You can clamp it anywhere, and if you can do it, you can as well remove it.  On the other hand, flush mounted holders can be attached with rod holders and sealed with marine silicone. Deck mounted are easy to mount because you need to drill several holes where you want to put the rod holder. They are angler's favorite because they are available in a broad variety.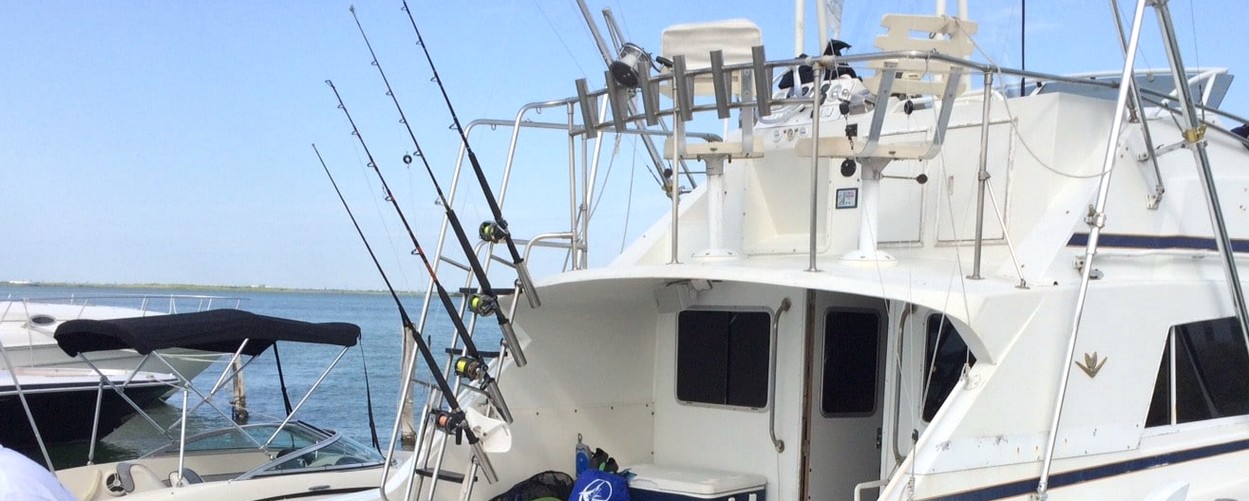 Rod Holders Cost
While you are looking at your options for a fishing rod holder, you need to consider the cost of the item. Obviously, everyone is working with some kind of budget, but you should keep in mind that most fishing rod holders are going to be a one-time purchase or, at the very least, you shouldn't be expecting to replace them anytime in the near future. For that reason, you should likely justify spending a little bit more on them than you may have planned in order to get the highest quality, most durable, and most functional product.
If you keep these things in mind, finding the right fishing rod holder for any application won't be difficult at all!