SUP surf fishing rod holders might be hard to come by since the trend is just really starting to take off, but the few options that are out there can make your next SUP fishing outing that much more fun and enjoyable! A SUP, or Stand Up Paddleboard, fishing rod holder does just what it sounds: It will be fastened to your paddleboard so that you can let your fishing rod rest securely inside of the holder next time you are out on the water. This is essential for hands-free fishing, and it's also necessary for when you're paddling in between stops.
A SUP fishing rod holder is convenient in that it will keep your rod securely in place at the end of your board while you have both hands to navigate around on your board. It's also a great way to sit down on your board and give your tired arms a rest while you fish. This can make your next fishing adventure even more relaxing as it means you'll get to fully enjoy the water and nature around you while your rod is place in the water.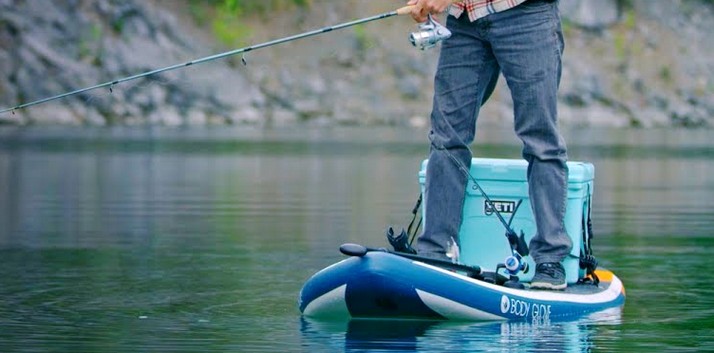 There's no doubt that paddle boards enable you to fish some of the best spots on the water because of their versatility, maneuverability, and non-motorized operation, but if you don't have a fishing rod holder to securely hold up your rod while you're using your arms to navigate, your fishing outings can be difficult, to say the least. That's why a SUP fishing rod holder might be a great investment to make.
Even if you only go fishing on your paddleboard once or twice a month, you'll still be able to appreciate being able to use a SUP fishing rod holder on your board so that you can have both hands free. Getting one it also likely to have you going fishing on your paddleboard that much more often since you'll get to take full advantage of every trip. Plus, even if you're on a tight budget, most SUP fishing rod holders are extremely affordable considering it's likely going to be a one-time purchase.