No fishing boat can be complete without a fishing rod holder. Fishing rod racks for boats come in a variety of styles, but they all serve the same basic function: To hold your rods securely in place while you're out on the water for the day.
Finding the right fishing rod holder, however, isn't as simple as it might sound when you first start looking. After all, fishing rod holders for boats are made to fit a variety of different mounting situations and applications. One of the most popular fishing rod holders for boats are flush mount fishing rod holders.
These fishing rod holders require a a couple more steps in the installation process, but they will give a better overall appearance once you have them put in. That's because they will be drilled down to fit into your boat giving a cleaner appearance. When there is no rod present, the holder will be flush (or even) with the surface rather than protruding up or out and causing an eyesore.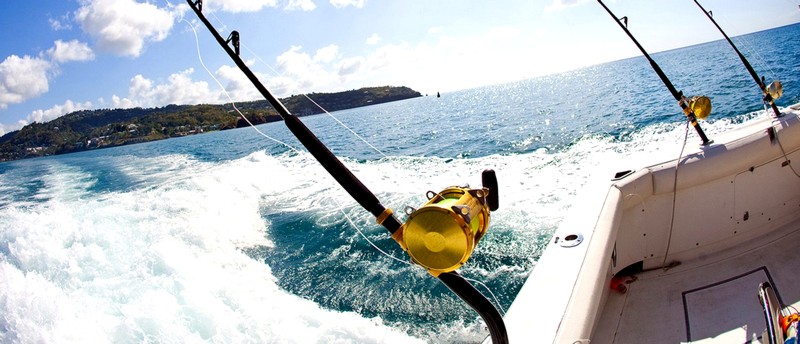 If you are looking for a fishing rod holder that will look the best whether or not it's in use, flush mounted rod holders are certainly with the bit of extra trouble you may go through to get them installed in your boat.
Best flush mount fishing rod holders for boats, kayaks, trolling
However, there are also rod holders that can be attached using only a few screws. These mounts will sit on top of the surface, attached securely be 2-4 screws (depending on the size and design) which can make removing or replacing them at a later date a much easier process. However, if you get the right fishing rod holder for your boat, the hope is that you won't need to be replacing it anytime in the near future.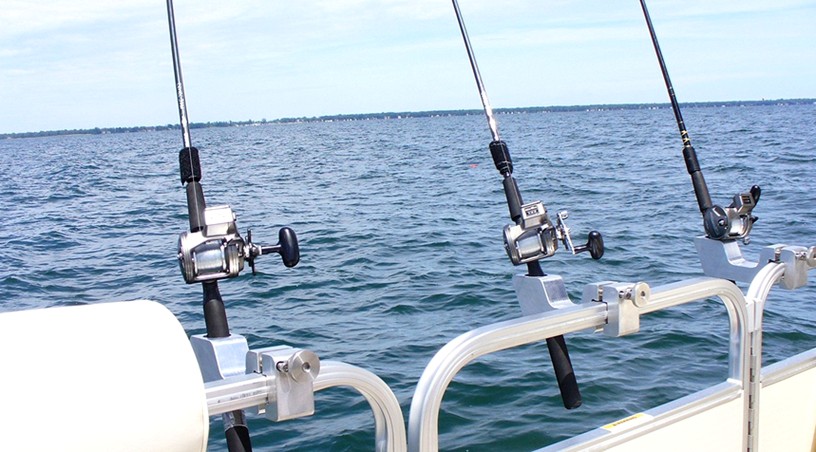 Luckily, most fishing rod holders are fairly durable. And, since you should plan to be keeping it on your boat likely for as long as you'll still be using your boat, it's important you consider spending a few extra bucks to get a holder that is both functional for your needs and fitting to your boat's appearance. It's worth investing a bit more money into getting a flush mount fishing rod holder, for instance, if you like that look better.
In the long run, having a fishing rod holder that fits both your needs and tastes will be well worth going through a bit extra trouble during the installation or purchasing process. Here are some final considerations to make:
● Look for a fishing rod holder that can be purchased in multiples, assuming you will want to get more than one for most boats.
● Look for a fishing rod holder that is versatile enough to hold any fishing rod sizes and designs you might employ in the near future.
● Look for a flush mount fishing rod holder if you don't want it to protrude from the surface, where you risk having it break more easily and being an eyesore.
● Look for a non-flush mount if you want to minimize the number of holes you put into the surface or if you want to swap it out in the future.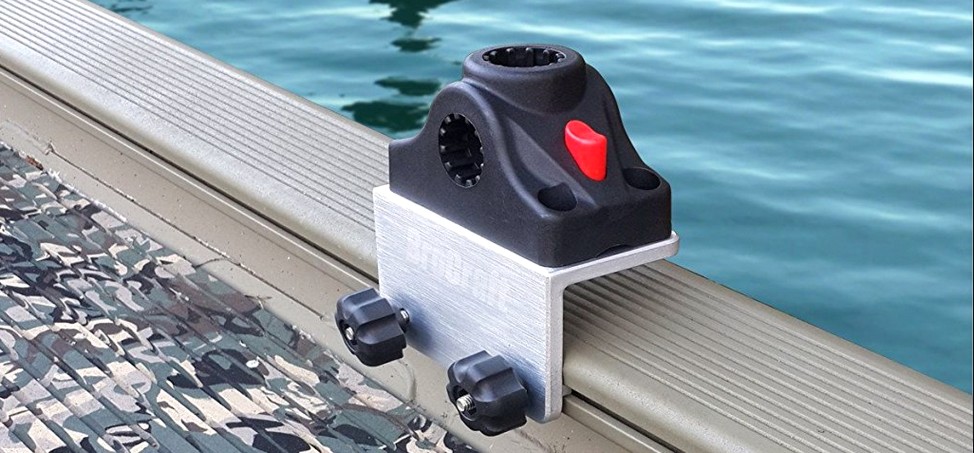 Berkley Rod Holder Boat – Rod Rack Fishing Gear Pole Storage
For those who are looking for a reliable, efficient, and durable, here is the Berkley boat pole storage rod holder for you. The following is a review of the rod holder, including some key features to take note.
Description
Appropriately store and prepare your fishing rods with the Berkley rod holder vertical rack. Amazing for retaining your rods organized inside the garage or on a boat, this compact fishing rod rack holds up to 6 rods in a vertical role. Foam grip pads assist in making sure that your luxurious fishing rods are saved accurately and securely off the floor to assist prevent damage. This fishing rod rack is the product of durable and light-weight black plastic this is corrosion proof for long-lasting use. Combining performance, fee, and reliability, the Berkley Vertical Rod Rack is a beneficial addition for everyday anglers to assist make fishing more enjoyable. Measurement: duration: thirteen.75in Width: 5.25in top: 1.0in Weight: zero.53 pounds
Features
One of the best feature about this amazing pole storage holder is that it is big enough to store up to six rods. Secondly, it comes with foam grip pads to keep your rods in the right vertical position as well as secure. Interestingly, the rod holder can maintain expensive rods off the flow and hence prevent them from getting damaged. In addition, the material used to make the rod holder is plastic. However, the plastic is lightweight and long lasting. In addition, the rod holder does not corrode or get rust that easily, and this means it can serve you for a very long time. Furthermore, it comes with 5 separate rods that are securely and smartly packed.
The Berkley rod holder is a great storage tool that every angler should consider having.