Kastking Sharky 2 in the long-term test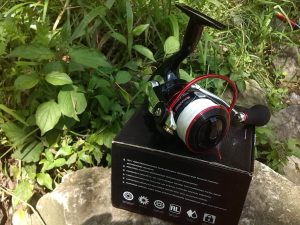 The Kastking Sharky 2 spinning reel has been with me for almost two years now and has accompanied me from the Rhine to the small forest lake and to the Philippines. I got myself the 3000`s and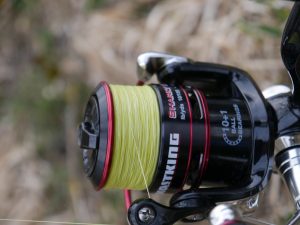 write this long-term test for you now. Recently the role in 2000 and 6000 was added. So now I have three of the good pieces.
First impression
The first impression is good, the role looks solid, looks stable and turns easily. In addition, the black and red design is quite nice to look at. The only thing I don't really like is the writing on the spool. Out of the box, the roll cranks really well and quietly, even though, as noted below, it is well greased. The 11 ball bearings do their job really well (actually anything about 6-7 is nonsense). The roller bracket is very stable and folds down very neatly, except in one position, when the crank is operated. The brake button is large and easy to use.
View Kastking Sharky on Amazon >> View Kastking Sharky II on Ebay >>
processing
There is almost nothing to complain about in terms of workmanship. Only the red plastic cap quickly becomes scratched. The crank is very solid made of aluminum, just like the spool with a nice dropping edge for further throws. Nothing wobbles on the crank and it cannot be turned back in any position.
The spool design is also something new, something we've never seen before, because the spool has double ball bearings and the clicker above the spool under the brake button. When you open the roll, you notice that it is very well greased. Relubrication is therefore not necessary.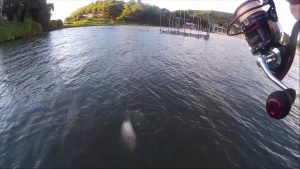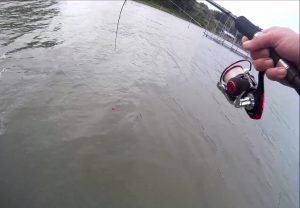 Roll sizes with properties
The 3000`s size of the roll is with 8 kg braking power stated this is really enormous. If you turn the brake completely, it is really difficult to turn the spool, of course a corresponding line has to be wound up. I was able to measure 7.5 kg braking force on my role! The coil axis is also thick enough to hold up against such forces and is very stable.
Furthermore, the role is advertised with it 3 minutes waterproof to be and therefore also suitable for sea anglers. It is sealed at crucial points and after a short test in the bucket, this information is also confirmed. Later I managed to pull my rod with a reel into the water from a fish, from a jetty at a depth of 5 m. With a blinker I somehow managed to catch the line of the rod, from which there was no longer any fish and to carry everything up. Result after more than 10 minutes in 5 m deep water, then water has penetrated the roll. After two weeks the time had come and a few ball bearings started to rust. But the local Filipino fishing enthusiast was able to fix that and the reel was almost like new again.
Here is another colleague who uses the reel to fish proper stripers out of the kayak.
The roll sizes at a glance
| Sharky 2 | Sharky II 1500 | Sharky II 2000 | Sharky II 3000 | Sharky II 4000 | Sharky II 5000 | Sharky II 6000 |
| --- | --- | --- | --- | --- | --- | --- |
| Weight | 200g | 242g | 247g | 317g | 330g | 468,5g |
| translation | 5,2:1 | 5,2:1 | 5,2:1 | 5,2:1 | 5,2:1 | 4,9:1 |
| Braking force | 5kg | 8kg | 8kg | 13kg | 13kg | 19kg |
Conclusion
If you are looking for a cheap and good spinning reel, you will find it here. Something comparable costs at least 20-30% more here. Rolls with such braking forces are even doubled. Nobody needs the high braking force, but it feels good to have it. I haven't had any problems with my Sharkys so far, but you still hear from Monday models from time to time.
Kastking Sharky 2 spinning reel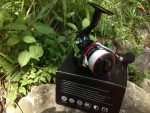 Pros
Cheap
Strong brake
Waterproof
Suitable for salt water
Cons
Could be a little better processed here and there