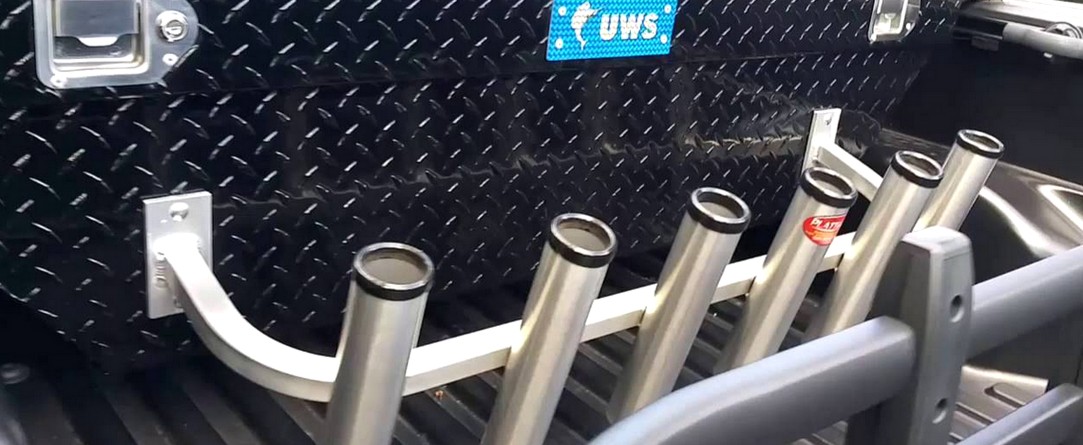 For a great fishing experience, every anglers always looks for a good rod holder and fishing poles. Sadly, not so many anglers know much about rack tool box- the tool that stores their items and other important valuables when they set off for a fishing spree. Or if they do know, then its little about tool box fishing rod holders mounts.
The market is also overwhelmed with a lot of rod rack tool box mounts, with new brand sprouting every single day. Therefore, as an angle, you should be cautious when looking for a rod rack tool box mount to purchase. However, to make your search easy, here is a review of a fishing tool that will help make your fishing experience worth it: the 6 rod rack too box
Description of the tool box fishing rod holders mount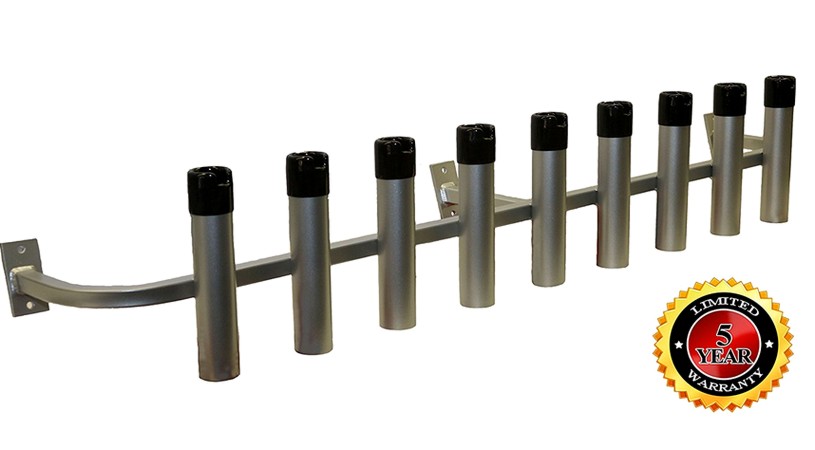 The Rod Rack Console Mount holds a total of 6 fishing rods and may be installed to any flat surface.
The rod tubes are connected with a mild outward angle.
Dimensions
The tool box measures 49 inches wide with 10.5 inches' tall rod holders, 7.5 inches on center spacing.
Inside tube diameter measures 1.6 inches
Rod Rack is made from high strength, light-weight aluminum makes all of the Rod holders rugged and corrosion resistant.
Features
The most interesting part about the tool box fishing rod holders mount is that it can mount on any flat surface such as a dock, pier, boat and so on. It comes with a strong tubular aluminum construction. The country of manufacture is the United States, so you are assured of great quality and top notch service once you purchase this too box mount.
In addition, the mount gives you great service that even high end products cannot, at an affordable cost. Therefore, you do not have any excuse to own yours as well.