Balzer Magna magic lure im Test
A new rod series from 2018 is the Balzer Magna magic lure. A.uring the search for a new all-round spinning rod, I came across this beautiful and very affordable rod. I bought the Lure 25 model, which should serve as a spinning rod for trout, perch and chub on the small river and lake. The casting weight of my model is 5-25 grams and the length is 2.4 meters.
First impression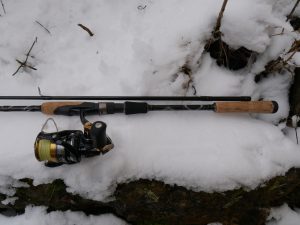 After unpacking the rod, it was wiggled once, which quickly showed the semi-parabolic action of the rod. But the rod is not wobbly and jumps back to its starting position very quickly without any major wobbling. Balzer is promoting the rod IM 6 Carbon, of which significantly more is said to have been installed than with the Magna magic spin. Nevertheless, there is still some fiberglass in the rod, which is not a bad thing, so the rod remains somewhat more robust and elastic.
The reel seat is not from any particular brand, but the plastic is not bad and hardly to be expected with such cheap rods. My 1,000 to 4,000 rolls sit tight in the roll holder and nothing wobbles. The rings are consistently double-bar SIC rings from Fuji nice for such a cheap rod. There are a total of seven rings including the top ring. I also like the small hook eye because I can stow my bait here when I'm running. Of course, the cork is not the highest quality, but it is perfectly fine. Below the reel handle there is still some foam rubber on the rod handle. The end cap is made of rubber, which I welcome, because I have little inhibitions about putting my rod in the dirt.
Otherwise everything seems to be processed completely OK with the completely black lacquered rod and I do not find any major errors. The design is definitely more classic with golden decorative windings and only the cloud pattern just above the handle is a bit more noticeable. With a Shimano Nasci 2500, which happens to weigh exactly 250 grams, the rod is very well balanced.
View Balzer Magna magic lure on Amazon >> View Balzer Magna magic lure on Ebay >>
Practical test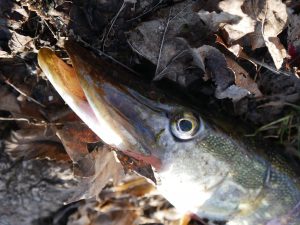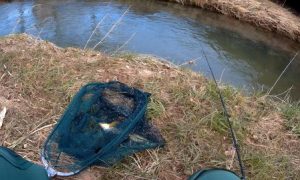 In practice I have fished the rod both in smaller nature and quarry ponds, as well as for trout on the river and stream. My good first impression was largely confirmed in practice. The rod throws far and needs very little strength. The rod has neither problems with 3 grams of bait nor to cast it to some extent, as well as with 28 grams of spoons. Of course the rod casts best with ~ 10 grams of bait. Nevertheless, thanks to its length of 2.4 m, it casts the UL rod Okuma Alaris even further than mine in the lower casting weight range.
The feeling of the rod is also right, because you can hear bites wonderfully, especially when you are spinning with a braided line. Small pike like the one on the right in the picture couldn't do anything to the rod and perch and chub are fun. When hauling in spinners of size 3 or wobblers of ~ 10 cm, the rod does not sag.
No rubber rod
Elastics on the jig head or mini pilker jigged unfortunately do not fish so well on the rod, because it is simply too soft for that. Here and there, fishing with a rubber through the middle water or fishing with finesse rigs is possible.
Conclusion
The Magna Magic Lure is a great spinning rod at an affordable price, because anyone who wants to fish with everything except rubbers or who only fishes with them very occasionally will get away well here. Texas and Carolina rigs still work with the rod. Really fun wobblers, spinners and spoons for the price the rod is actually unbeatable and that's why I can do it recommend without hesitation.
I will introduce you to more trout rods in this overview >>
Balzer Magna magic lure
0.00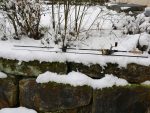 Pros
Very cheap but not cheap
Good casting properties
Soft but not wobbly
Hook eye
Cons
Nothing to complain about at the price!