MK Adventure FD Spin – Mein Test
Overall, you hear a lot of good things about Matze Koch products and I also recommend one or the other product developed by Matze Koch here on this page. Since my site has focused a lot on fishing reels so far, I will continue the whole thing here and once ordered the cheapest of the Matze Koch reels. According to the manufacturer, the role should be a spinning reel.
First impression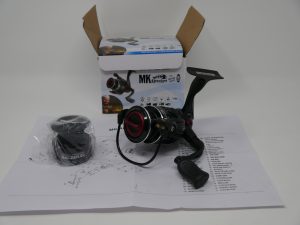 My first impression of the role is a bit mixed. The reel is up to the spool and parts of the crank are mainly made of plastic, which somehow seems to me not a particularly high-quality impression power. That may be a bit subjective, but it's only my personal impression. The replacement spool is also made of plastic. Incidentally, such plastic e-coils only have one purpose for me and that is when I want to liner my braided ones perfectly. Then I first coil my braided one onto the e-coil and then fill it with monofilament line of your choice. Now I take off the filled spool and spool my aluminum spool with the cord. As usual with almost all roles, I can also insert the crank on both sides and then fix it with the counter screw. Again, the sturdy-looking lanyard makes a good impression.
My first impression is also spoiled by the fact that the reel turns relatively easily, but somehow pretty loud is.
View MK Adventure FD Spin on Amazon >>
Models and technology
The FD stands for front drag. Otherwise, the roller has a needle roller bearing and S-Stroke, i.e. an S-curve system, which is nothing special now.
The role is available in four sizes 620, 625,630 and 635. If you want to compare the size with Shimano reels, just look at the last two digits and add two zeros to them. 620 Corresponds approximately to a Shimano reel of size 2000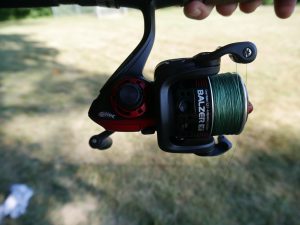 Practical test
The winding pattern is unfortunately not really good and braided cords throw wigs quite often, even the expensive Balzer Iron Line Spin in 0.16 does not look good on the roll. The "anti-twist" system doesn't make a good impression on me either. At least that doesn't help if, as I said, I throw wigs really often.
The practical use was then a few small spinning tours for pike and perch. Even if the winding pattern is not particularly good, I can throw the role quite far. The brakes also apply quickly and cleanly, so I have nothing to complain about here. Unfortunately I haven't had a really good fish with the reel so I can't say much about its behavior under heavy loads.
Conclusion
Conclusion: Product developed by a Matze Koch I would have expected more. If anything, the role is more likely something for beginners but here, too, there is better (also worse) in the price range. The Ryobi Cynos 2 shows what rolls you can get for the money.
You can find an overview of good spinning reels here on Angeltests.de >>
Mk Adventure Spin FD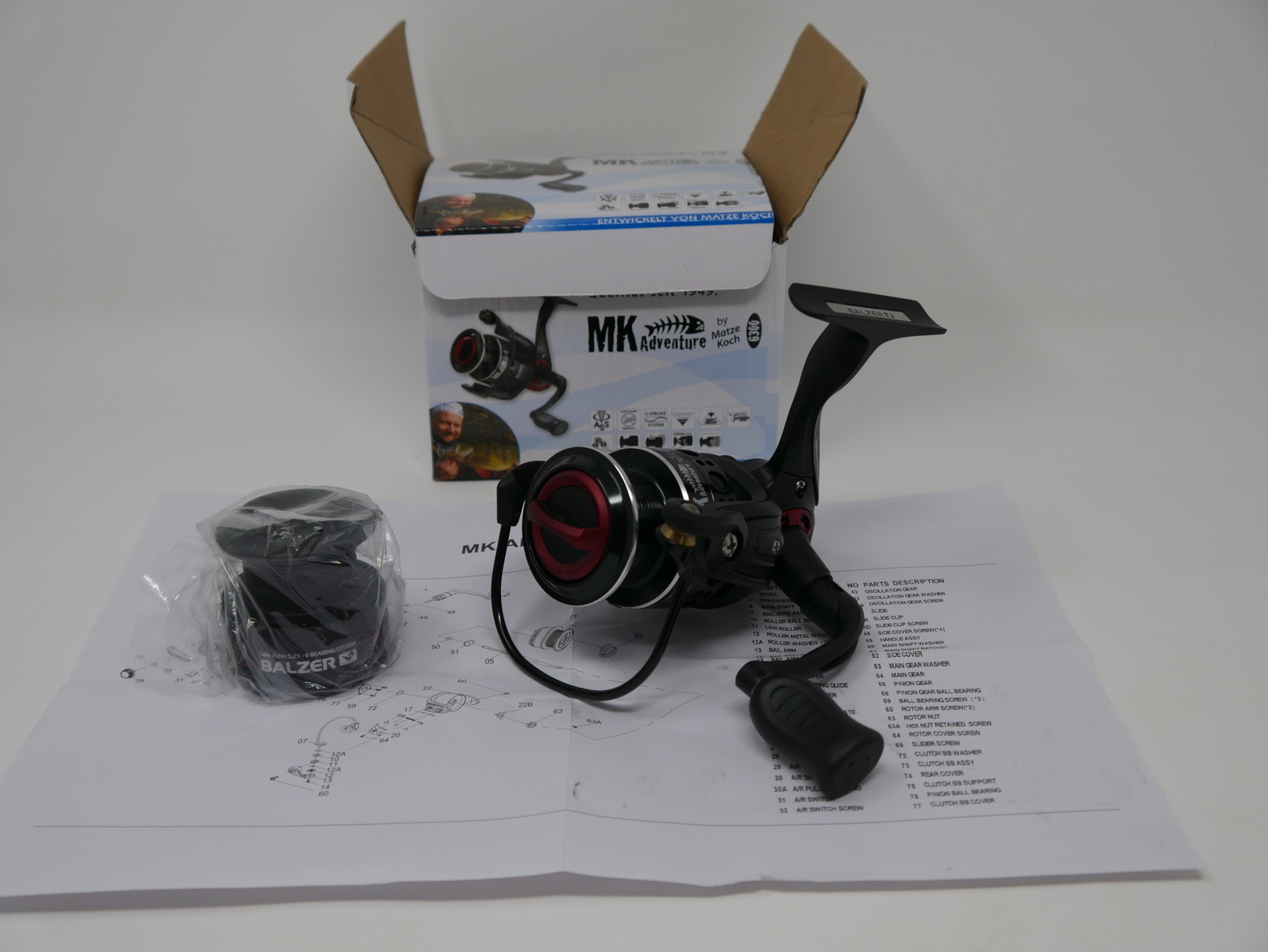 Cons
Looks cheap
Line laying
Noisy
Had a lot of wigs