Daiwa regal carp – carp rod put to the test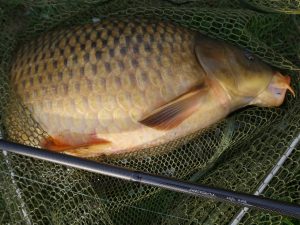 A new carp rod should preferably be 3lbs for use on lakes and larger rivers. Usually my carp rods also have to take part in operations with bait fish for pike and also serve as other heavy ground rods. The rod tested here, the Daiwa Regal in 3lbs and 3.6 m in length.
Price tip: The three-part version of the Daiwa Regal is no longer being produced and the top rod is now available for sale at a very affordable price.
View Daiwa Regal Carp on Amazon >>
First impression
Compared to other carp rods, the rod is more in the upper power segment, so it is a very strong 3lbs rod compared to others. As stated by the manufacturer, the rod has more of one Top action followed by a strong backbone, so that is the rod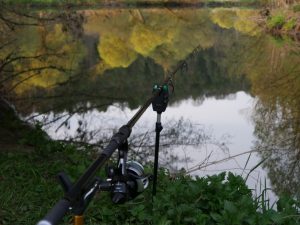 so rather intended for large carp hunting. Otherwise I liked it very much from the first moment. The carbon trim on the blank is three-dimensional, rough and feels good. There is also a thin rubberized layer on the handle, which provides a secure hold even in summer with wet fingers. To be honest, I miss the right grip on most carp rods, but that's where the trend has gone and for a variety of reasons. Of course also because of the weight and so the 3.3 m rod weighs only 210 grams with 2.5 lbs.
The plug connections are absolutely clean and the rod holds bombproof. I didn't notice any processing errors and the equipment is also great Fuji reel seat and continuous strong double leg rings. The 50 mm starter ring is therefore just about suitable for big pit reels. For me, however, my Okuma Longbow XT >> or Shimano Baitrunner OC >> comes first,
Models
Here is an overview table of the different versions of the rod.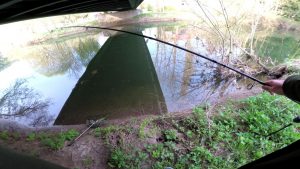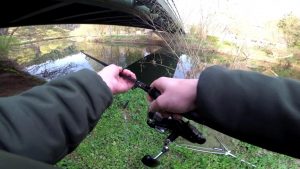 Practical test
As befits a decent carp rod in this price segment, the rod throws a long way with just a little effort. 110g can be pulled through with my 3lbs version without any problems.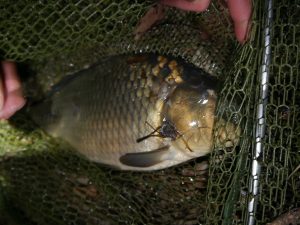 In fact, when I first used it, I managed to catch a beautiful 8.3 kg common carp from the mouth of a stream (see cover picture above), so I can also say something about the fighting characteristics. Two sitting later, a smaller carp was added, but I didn't notice it much in the fight, the rod is simply designed for large fish. So I will also use it for bait fishing for pike. There is a pike in a lake where I often fish that always steals very far out. I will attack with the rod once after the end of the closed season.
Conclusion
Beautiful, very strong carp rod, which is currently available at a fair price. High-quality workmanship and components round off a top rod for large carp!
Update 27.01.2019: After almost a year with the rod, I am still completely satisfied and have been able to catch one or two other big carp with it.
Daiwa Regal Carp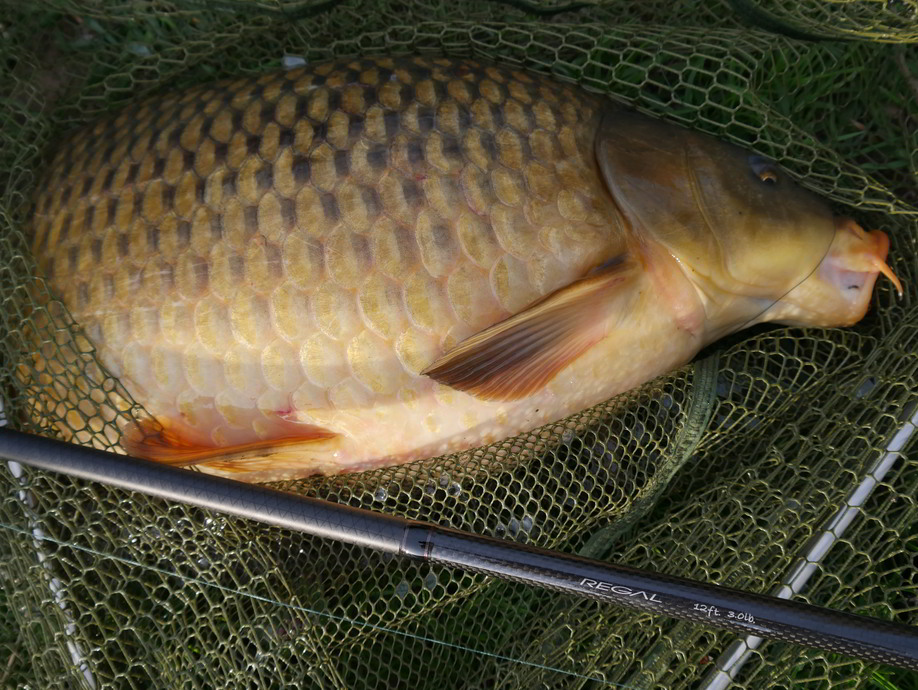 Pros
Strong
Good workmanship
High throw distances possible