CHOOSING YOUR FIRST FLY ROD
With the amazing array of fly fishing gear available today it can be hard for beginning fly fishers to settle on a choice for their first rod. Fortunately, the state of the art of the sport has evolved to the point where there aren't a lot of bad rods out there, as was definitely the case a decade or two ago (Watch out for garage sale specials!). Trusted builders like Orvis and Sage just don't make any bad rods, and some of the more recent entries into the moderate to premium-priced competition offer amazingly good quality and super price points. The Fly Fishing Place offers several high quality complete flyfishing outfits for under $170.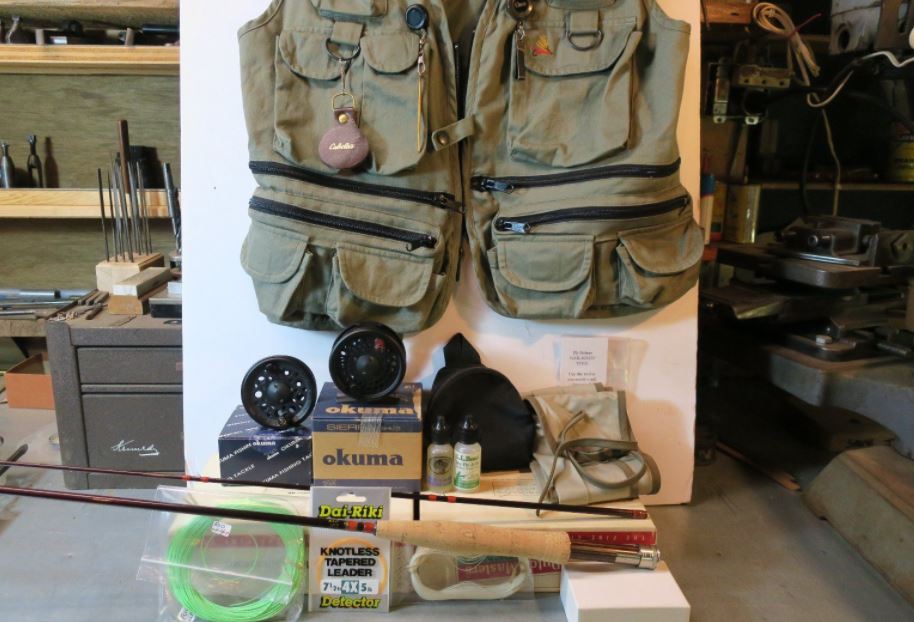 Everyone's budget is different, but you can't go wrong buying the absolute best fly rod that you can afford from a reputable manufacturer. A bargain fly fishing rod may be the solution if you aren't sure whether you'll stick with fly fishing, but the limitations of cheap fishing gear can spoil the fun of learning to fly cast in the first place. Starting with a quality, moderately priced rod may be the best plan. If you develop into an "expert" fly caster you will naturally move on to high end flyr ods that you can appreciate with your new-found prowess, and you'll always have your first rod for a back-up or to lend to a friend. At The Fly Fishing Place we use our Trout Stalker 5 Weight Fly Fishing Outfit and our Trout Stalker 6 Weight Complete Fly Fishing Outfit in our fly fishing schools and highly recommend them to beginners as a fly fishing starter kit or to experienced anglers as a high quality moderately priced fly fishing outfit with a very sweet casting action.