Fishing Equipment for the Beginner – A Guide with Recommendations
As a fishing beginner fresh after the exam, you usually ask yourself: which rod is the right one for me and what equipment and accessories do I need to start my life as an angler. Since there are often a lot of acquisitions at the beginning of the fishing career, the budget for one or the other may be tight. First of all: you don't have to invest that much to land your first fish well prepared. This guide is intended to show the angler what you really need as an angler and what is superfluous. Almost all fishing accessories are more or less intended for convenience and are not absolutely necessary.
That can cost a complete set of fishing equipment for beginners
Depending on your requirements, you can get yours for around € 100 Rod, line and reel. Another 100-150 € devour fishing accessories, such as important small parts: Hook, swivel, lead, float and the like. Also a Landing net should be there. You can of course only invest € 100 for everything you need, but that would be a bit tight and the frustration can quickly become very large. Unfortunately, if you buy too cheaply, you buy twice is the old rule. A jammed roller brake or a rod that is difficult to cast can quickly spoil your fishing fun.
Those who want to spend more or who already know exactly what they want.
There are several approaches for the angler who already knows what fish he is aiming for. A little more can then be spent here. Corresponding tests and market overviews can be found above in the menu or in other advice articles.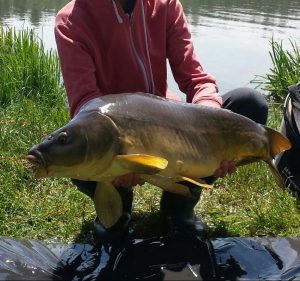 Spinning, posing or basic angling equipment?
Angel is not just Angel! Every fishing rod has a different area of ​​application, even if there are rods that are more all-round. First and foremost, the basic properties decide how Long, Throwing weight and Ruthenaction what a rod is best for.
You don't have to decide which fishing technique you prefer right at the start of your hobby career. Most anglers want to go straight after they have passed the fishing exam Spin fishingbecause this is of course the more active type of fishing.
Spinning wheels are mostly a bit expensive as rods designed for sitting with a bottom or float rod. Spinning rods are mainly built lighter, but not necessarily weaker. Of course you can perform other fishing techniques with a spinning rod. Conversely, spin fishing with the heavy carp rod is only fun for a few casts, after which the rod becomes simply too heavy and unwieldy.
For fishing with a float, longer and soft rods are preferable in order to be able to cast long rigs. But here, too, longer spinning rods are ideal as long as you don't choose a model that is too hard.
With a spinning rod, you are relatively flexible as an all-rounder
Chris Tipp: My personal advice is to try a hide, even if spin fishing seems more exciting. It is no less successful and you can make far fewer mistakes, just put a worm, corn kernel or bait fish on the bottom. Almost all types of fish like worms. So with the classic of all baits you have a chance of almost anything! Even pike are sometimes caught with the worm, but of course only with a lot of luck and as a chance catch
Allround Combo
Unfortunately, there is no such thing as a completely happy combo, but at least you have to decide whether you want a heavier or a lighter combo. Who on River on carp or Hecht would like to fish or even with Feed basketswho should rather go for the heavy combo.
If you want to fish in lakes or still waters or if you want to fish on the smaller river with a weak current, a lighter rod of up to 40 or 50g is often sufficient. If you first fish a lot for perch or trout, you can also go down again to a casting weight of a maximum of 25 to 30g. In general, one is also considered to be Uferangler better too Route from 2.7m or 3m. Such longer rods allow further casts and at the same time have better fighting characteristics.
In the fish and catch there was always the € 100 campaign (see video), with which a certain fish must be caught with equipment for this price. The video clearly shows that a rod with a casting weight of up to 50 grams can hold even strong carp in one slow flowing river Can stand up to it. A note on the video, a landing net, knives, etc. are not included in the 100 € and the small parts are only intended for this day. My tips below in the post assume that you need more small parts than just for one day. One more comment on the video: I find it a bit critical in such an overgrown body of water, like fishing for carp with a 25`s monofilament line at the end, but the guys from the F&F have to know that themselves.
The ideal rod for beginners
For me, the ideal beginner's rod has All-round angler following properties:
The tip should be a little softer, because it serves as a clear bite indicator and forgives mistakes in the drill. With the most common fishing methods, you may only have small restrictions when jigging with rubber fish.
A length of 2.4 to 3 m is ideal for bank anglers
The casting weight depends on the size of the bait and the main waters to be fished
Whether cork or foam rubber handle is a matter of taste
The transport size naturally also plays a role
Telescope or detachable rod?
I definitely recommend a detachable rod. You have the disadvantage when transporting it (watch out for the car door!), But action and robustness as well as a feeling for fishing are much better with a detachable rod. For simple bottom fishing or fishing with a float, however, telescopic rods are sufficient and often more practical. A large overview of tele rods with all advantages and disadvantages can be found here.
The fishing reel
The role must wind up the line neatly and evenly and have a brake that starts up well. A roll that wraps poorly tends to throw wigs. Furthermore, it should be very smooth and the crank should when the counter screw is closed have no game. The reel size should be a 2000 or 3000 for the light combo and a 4000 to 5000 for the heavy one, especially if you want to fish for carp, for example. In the latter case, I would use a free-wheeling reel >>.
Small information about the roll size: some manufacturers name their models in a series 210, 220, 230 etc. then the 210 roll is a 1000 and so on.
A large overview of spinning reels that are good for something >> I have created here.
The string
As a rule, only one string is sufficient Monofilament line, as this is considerably cheaper. Expensive branded cords are not necessarily better than cheap ones, unless you choose the really expensive brands like Stroft, but then you can also buy a good braided cord with the money. Only those who start right away with a rubber fish on the jig head or who need extreme casting distances on their waters will have access right from the start braided cords. So you are well advised with a 25` mono for the light combo or a 35` mono for the heavy combo.
Landing net and landing aid
The larger the net, the easier it is to net the fish. Here, too, my recommendation is to invest a little more if possible. The fish shouldn't exactly fit into the net either, but should fit through the opening without any problems. An overview of all-round and special nets can be found here on Angeltests.de >>. I am personally very satisfied with the Cormoran Ultrastrong landing net and the Bärenstark model from DAM is recommended.
View Cormoran Ultrastrong landing net on Amazon >>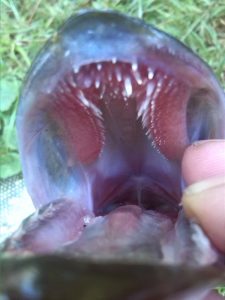 Finished sets
I'm usually less enthusiastic about most of the pre-fab sets. First, in order to achieve an attractive mass of "parts", a lot of cheap scrap is put in, which may look tempting, but is often of little use. Better to get proper advice in the fishing shop or look around on the internet to see what you really need. This is what this article is about.
The ready-made fishing sets at the discounter are usually not that bad. At least the rods and reels are completely OK for beginners. On the other hand, I've already bought the small parts boxes, but I didn't think they were really great.
The recommendation: rods and reel combos for spin fishing and sitting
As mentioned above, I would rather recommend a spinning rod for flexible anglers to start their fishing life, as it can be used for bottom, floats and, of course, spin fishing. These are just suggestions of solid rods from the cheaper price segment, which I also recommend in other articles and which I consider to be particularly beginner-friendly.
The middle combo
The table shows monofilament lines, of course the braided line is also well suited, especially if you want to primarily spin fishing. The combo is actually suitable for everything except casting very light spinning baits or fishing for catfish, large pike or carp fishing.
The heavy combo
Both combos are around 100-130 € and therefore rather cheap but simply good.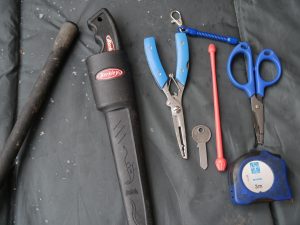 The most important small parts and other fishing accessories
Here is a list of the most important fishing accessories so you can see what you need to start your fishing life. There are still a few tips to help you make the right decision.
Angelhaken are known to be the most important thing when fishing next to the line, because without it there is no fish.


Whether pre-tied or loosely to tie yourself, of course nothing works without hooks.

Hook packages with pre-tied hooks can be bought almost everywhere and they save you fumbling around the water. But if you buy the hooks individually you have the advantage of being able to determine the quality and type of the hook exactly and also to choose the leader size freely. If you fish with maggots and other baits that run out easily, thin-wire hooks are recommended.

Even if the first attempt came late, the hook sits perfectly in the corner of the tench's mouth. The arterial forceps does a good job here when loosening the hook.

Otherwise, somewhat thicker-wired hooks are good, which do not bend open so quickly.

Hook release – To be able to loosen the hook from the fish, especially if you want to or even have to reset it, a hook loosener is mandatory. Small plastic hook removers are recommended for small fish. For predatory fish and larger fish, hemostatic forceps are best! With the simple hook release, the line is threaded into one of the slots and then the hook release is inserted into the fish's mouth to release the hook to the rear.
whirl – They prevent line twist, which occurs when the bait rotates due to the current or when the line is hauled in. This twist is transferred to the main line and wigs are the result. I either use quality swivels from Spro or inexpensive models like these barrel swivels, which are hardly worse than those from Spro but are all the more affordable.
Messer – partly required by law! A knife makes it easy to cut the line, to make a rod stand and of course to properly kill fish. I personally prefer a filleting knife.
Rod holder – important for stand fishing …