Black Diamond Revolt headlamp in long-term test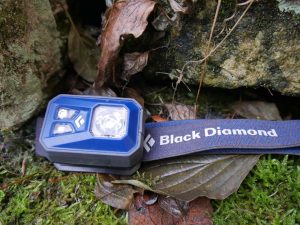 While looking for a new and, above all, lightweight headlamp, I came across the Revolt headlamp from Black Diamond and have been using it for almost a year. In this test I would like to share my experiences and impressions with the compact headlamp with you. She was used for night hikes, camping and of course fishing.
First impression
First of all, the very low weight of the lamp is noticeable, including the three AAA batteries supplied 97 grams on the scales. The processing makes you valuable impression, even if I would have liked the battery compartment to be a little easier to open. The lamp can be easily adjusted vertically and apparently only has one button to turn it on (which turned out to be wrong, it has two buttons to operate).
View Black Diamond Revolt headlamp on Amazon >>
The batteries supplied can easily be exchanged for any batteries of the same size. Good for emergencies, if you've forgotten to charge again.
service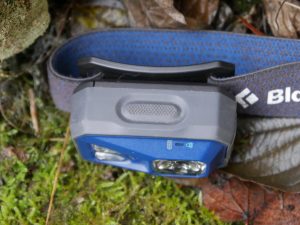 It took a while until I got the controls out and knew all the functions and I actually had to look at the instructions for that. However, this is then very easy to understand and after 1-2 uses I was able to quickly and intuitively switch through all modes. The buttons have a very nice pressure point and react reliably.
That is really nice the lamp will notice how bright you set it has and they just continuously dimmable is. If you need maximum light, this is always possible immediately with a touch button on the side of the lamp.
You can switch to the red light mode by pressing the button on the switched off lamp for 2 seconds. In my opinion, this could be a little easier.
In practice – test report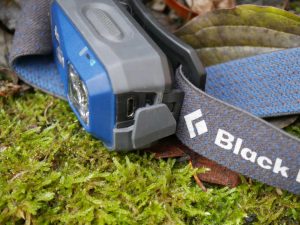 Now to the important part – the practical part I had the headlamp with me for almost a year on various night fishing trips. She was exposed to rain and a lot of moisture, but it didn't hurt her. Due to its light weight, it is comfortable to wear for a long time. Sometimes I even forgot that I had them on and just kept them on in the car after the fishing trip.
The battery life is good and is enough for 2-3 days or nights even with a lot of use. If I used the lamp only a little, it was also five nights. The specified maximum burning time of 180h is certainly not under full load.
Still, a few things bothered me: Alone for fishing I find the cone of light a little too far and that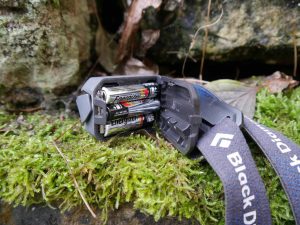 Red light too weak. Both are for camping and for hikes and Outdoor optimal. Without becoming night blind, I can adjust the lamp so that everything in front of me is lit as weakly as I need it to be. If I want to take a closer look, I am immediately with the perfectly reacting touch button on the side at maximum luminosity and just as quickly back in my set mode. I really liked that.
Charging with the USB takes a while and I prefer to charge my batteries in a special charger. Nevertheless, the function was already practical on tours lasting several days, as I could simply connect the headlamp to my power bank. The micro USB cable is also universal and even if one is included, almost everyone has some at home. A replacement would always be easy to find.
Conclusion
A high quality headlamp that could have a slightly stronger red light and a narrower cone. Otherwise I am highly satisfied with the lamp. You can clearly see from the cone that the lamp is designed primarily for hiking and other outdoor activities. The wearing comfort and usability are great.
Black Diamond Revolt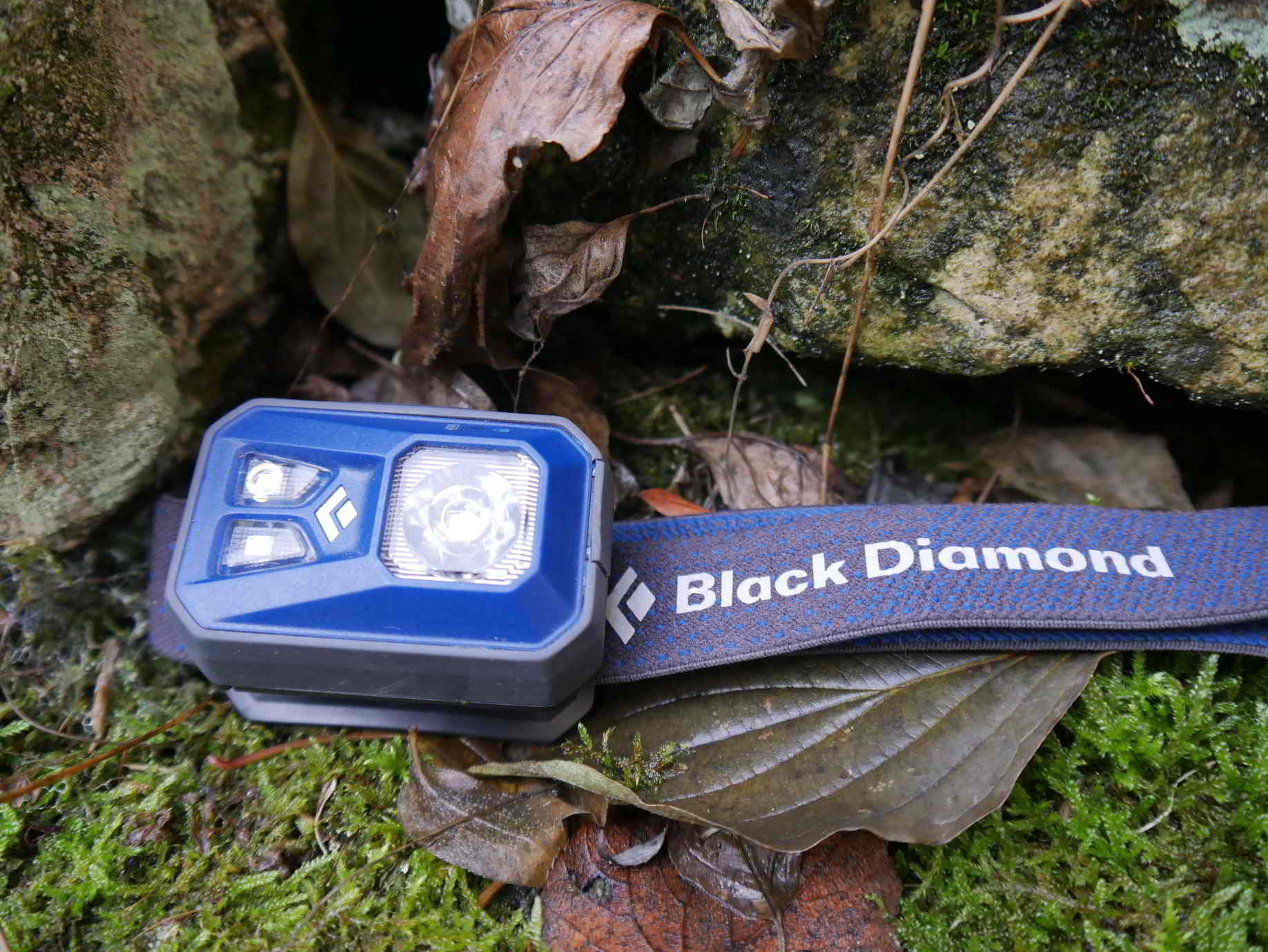 Pros
Easy
Robust
Waterproof
Long running time
Very compact