Daiwa Ninja-X Feederrute im Test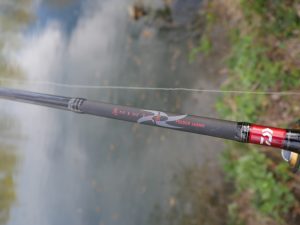 Most anglers are probably familiar with the spinning reel from the Daiwa Ninja series, but Daiwa has had several other products in this reasonably priced series since the end of last year. For example the Daiwa Ninja feeder rod, which I have fished for a while now and with this experience I am writing this review. The model I tested is that Daiwa Ninja-X Feeder in 3.6 m with a casting weight of 40-120 grams. At this point I would like to point out once again that even though I have been testing a lot of Daiwa products lately, which I also like, I am not sponsored
The rod is also very good in comparison with other top feeder rods >>.
First impression
A pleasantly light feeder rod, which I can comfortably hold in my hand even when sitting for a long time. The workmanship is great and I actually have nothing to complain about otherwise. The three tips come in a sturdy and separate tube, which can be found in the rather inexpensive fabric feed room together with the rod. The sensitive tips are followed by a decent backbone, so every attempt should get through well. Only with the cork was of course no high-priced handle chosen, but rather cheap material for the price of the rod but absolutely ok. I also think the tripartite division of my rod plus tip is great, because it is easy to transport with it.
View Daiwa Ninja-X Feeder on Amazon >>
Equipment and models
Here in a simple table, the overview of the different models of the rod. Attention, the old model of the rod is also available in two parts and it has a foam rubber handle over the reel seat. The new Daiwa Ninja-X feeder has titanium oxide rings and two carbon fiber and a fiberglass tip.
Areas of application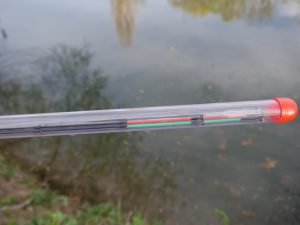 With my 3.6 meter long MH rod, it is mainly used on lakes and slow to moderately flowing rivers such as the Neckar. For me, target fish is usually everything that has scales, of course, but most of all Carp and other non-coarse fish and sometimes eel at night.
Practical test – from minnow to carp
I had the rod with me for quite a while now and was able to catch everything from minnows with 5 cm to roach to 12 pound carp. Most of the time I just put the rod upright and so I can clearly see every bite, even that of small minnows. But when I took the rod in hand, I still have the delicate ones in the blank in front of the handle, where I like to place my finger Felt the tiny fish plucking and that through a monofilament 30` cord! I can't expect more sensitivity from any feeder rod. To be fair, you have to say that this was about 5-6 m over a rather short distance, but also in a river.
When fighting the 12 pound carp, the rod had not yet reached its limits. But I am sure that you can target larger carp with the heavier variant. Thanks to the strong but still sensitive blank, the first strike comes through well after the tip and I can then exert pressure on the fish. I am more than convinced of the practice. I have often pulled 40 gram baskets full of heavy feed through with the lightest point.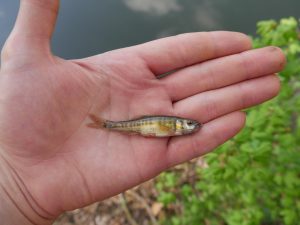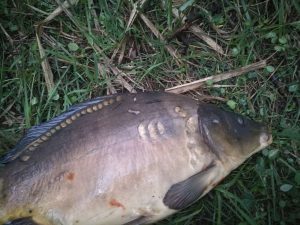 Conclusion
Great feeder rod at an affordable price, both in practice and in terms of properties absolut Top. The rod can easily take on almost any € 80-90 feeder rod and is also pleasantly light. If I didn't want to try more fishing tackle for the site, I would buy a second Daiwa Ninja feeder rod right away.
Daiwa Ninja-X Feeder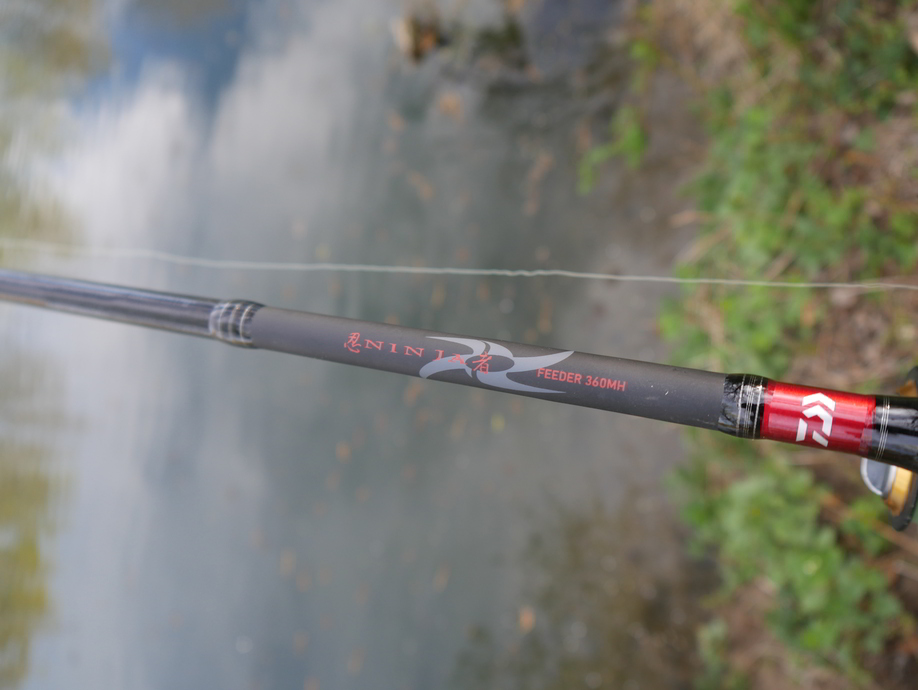 Practice (provisional)
9.5/10
Pros
Three interchangeable tips
Extremely sensitive
Light
Robust
Strong backbone
Cons
Nothing to complain about at the price