Ledlenser MH10 LED headlamp in the test
Ledlenser has long stood for high-quality headlamps, you can read in this review whether the popular MH10 model is any good.
Technical data – that's what the lamp can do
Luminosity: max. 600 lm, min 10 lm, lighting range: max 150 m, min 20 m

Burn time: max. 120 hours, min. 10 hours, battery capacity 12.58 Wh

Red and green light with filter cap, water resistance IPX4

Swivel head
Weight 159 grams
Lithium ion battery included
USB port for charging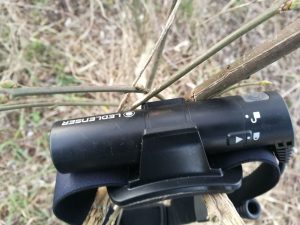 First impression
The headlamp makes you qualitative high quality impression, almost everything is neatly processed, only the upholstery could be a little nicer but still serve its purpose. The operation with only one battery saves a lot of weight in any case and so the housing can be correspondingly more robust without having a super heavy lamp.
Led Lenser headlamp LED
view at Amazon >>
At the push of a button, different luminosity can be changed quickly and the Green or red filter is mounted acceptably quickly. The outer cone of light is always constantly wide and cannot be changed. The inner one, on the other hand, does. This is done by simply turning the lens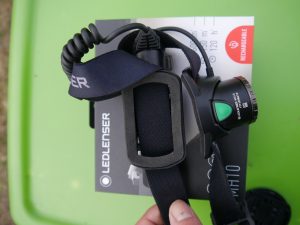 In practice
In the practical test, the lamp was used for fishing and hunting but also for camping in Norway. She also got a lot in the process, but still has never refused to work to this day. Of the Comfort is very good and the weight is distributed very nicely between the battery mod on the back of the head and the powerful LED lamp on the forehead. The light cushions on both parts, which are glued to the head side, also contribute to this. the Burn time is very long and the battery can also be recharged acceptably quickly.
Overall, the practical test was very positive, only the specified light intensity looks a bit exaggerated, but it is still quite bright.
Conclusion
Quality All-round head lamp for all purposes. For anglers or hunters, however, it is only suitable if you only need red light or only white light, as switching over takes some time. For everyone for whom this is not a problem, I can warmly recommend the headlamp and you can enjoy it for a long time.
In general, the image of the reviews on the Internet is also consistently positive.
Ledlenser MH10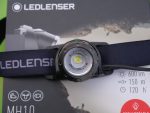 Pros
Battery life
Robust
scope of delivery
Bright
Cons
Switching from red or green to white light