Whe often reads something from me here, who knows that I really like realistic and large baits. So recently I couldn't get past the new Rapala Shadow Rap. The jerk and crankbait was also used at EFTTEX 2018 best new hard lure crowned. the 16 cm long and 77 g heavy wobbler dips around 1,4 m deep. The wobbler is made of sturdy thick plastic and has no rattles. This is another advantage, because loud baits tend to scare away fish in overfished waters instead of attracting them.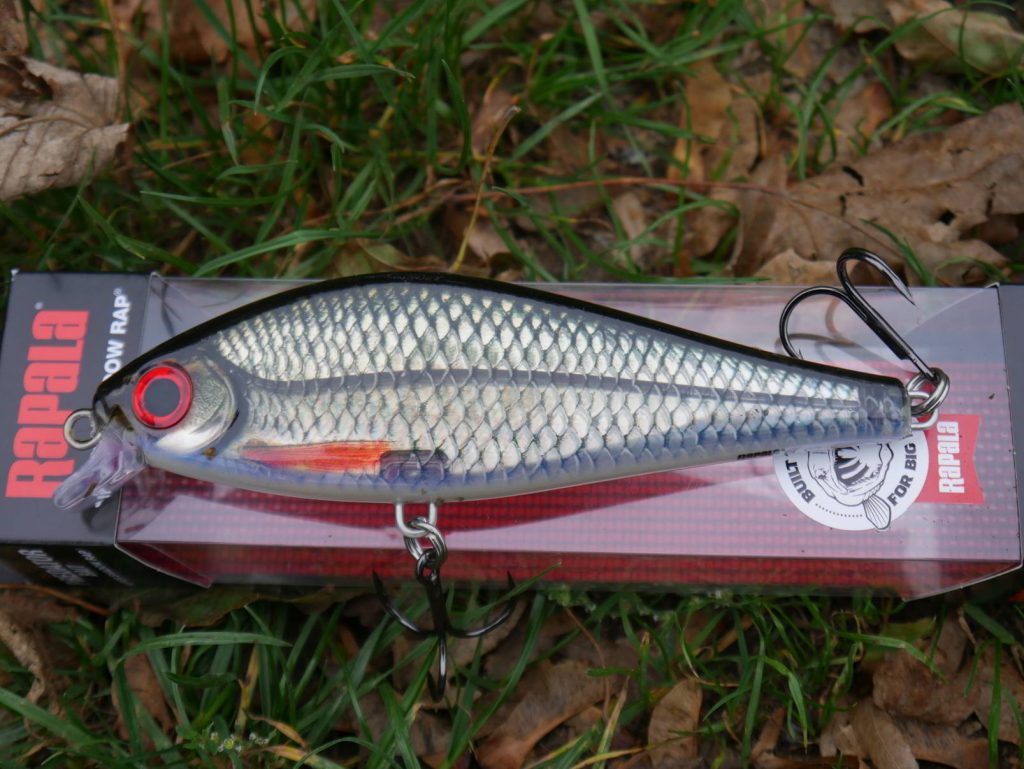 The bait can be guided in different ways. It sinks slowly during spin stops and slides out much like a jerk when you hit it with the rod. Thanks to the small, forward-curved diving shovel, it still runs well even when simply cranked in. The small diving shovel and the very realistic decor are initially very noticeable and the workmanship looks great. The big ones VMC triplets are sharp and stable enough for any large pike.
View Super Shadow Rap decors on Amazon >>
Such baits usually cost a lot of money, but the Price set rather low. In general you can see from the bait that Rapala definitely has money for research on new baits.
In the test
A real test is still pending. Although I threw the bait a few times, it has not yet worked and the bait was fished for about an hour on a day on which nothing else was possible. Not exactly the best conditions. Maybe I will lead the bait again slowly and close to the ground in winter and let it sink again and again. An update will follow as well as how it compares to the Salmo slider and Fox Rage Replicant. He definitely does run well and the flight characteristics are not bad either.
Suggestion for improvement
I would have been really happy to have built-in swivels instead of eyelets to prevent pike from being pried out.
Conclusion
Good bait at a fair price. Thanks to the advanced season, you can get it quite cheaply and in 2019 the price should go down again.
Super Shadow Rap
0.00